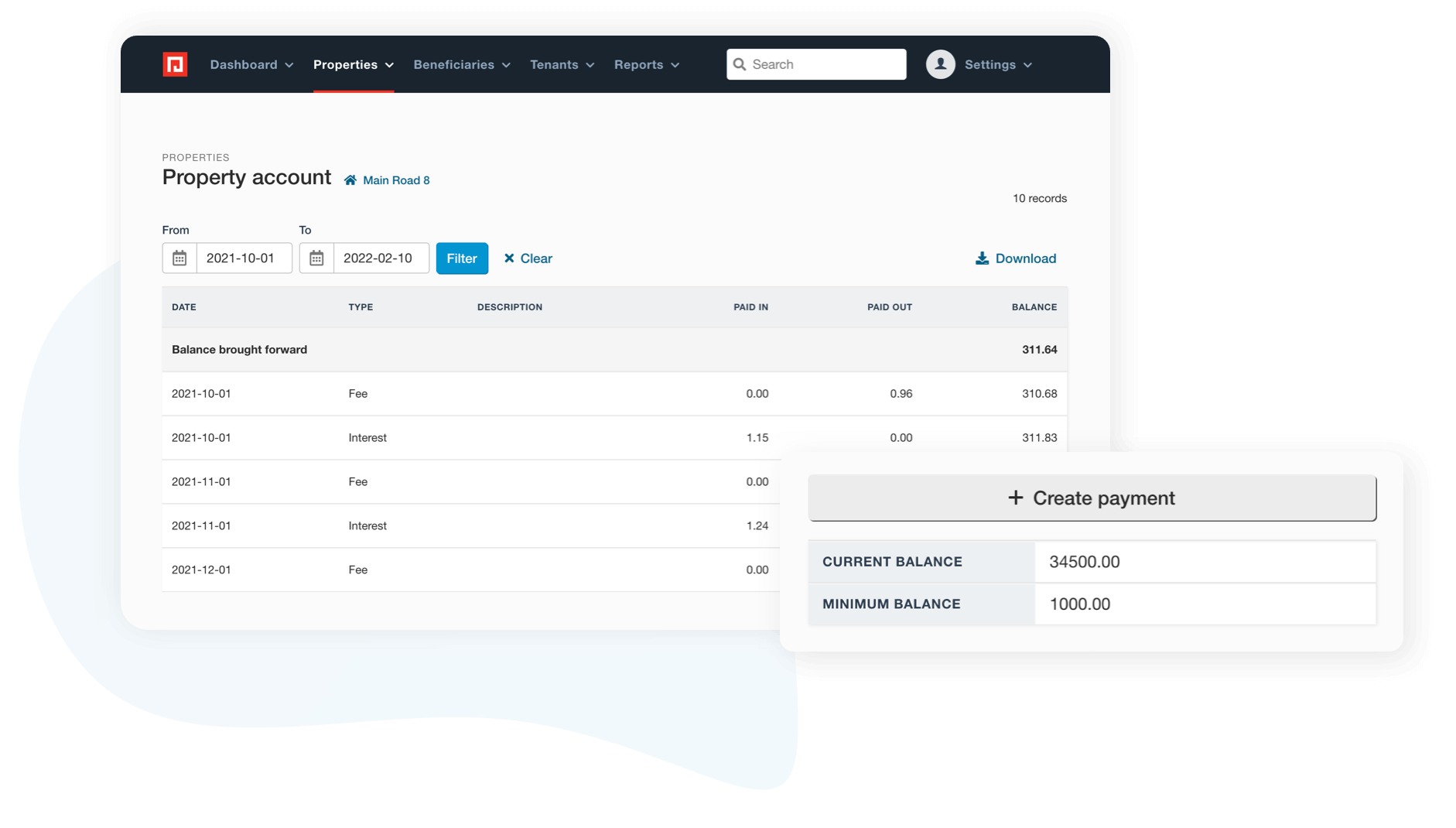 Stress-free contractor payments
Don't risk a bad relationship with contractors. By keeping funds in the Property Account you will have ample money to pay for unexpected repairs without having to wait until the landlord settles the bill or the rent comes in at the end of the month.
100% transparent
Every payment from the Property Account is fully accounted for, making it the perfect place to hold rent in escrow. Landlords are fully informed in real time via email and in the PayProp Owner app.
See the app for landlords
Don't let your landlords get caught short
You can let the Property Account automatically top itself up from rent payments, giving you and the landlord the peace of mind of knowing there is money for unforeseen property problems.

Ximena Davidson
East Vista Management
"Before using PayProp we had about 30 to 50 landlord clients. After we started using PayProp we've grown to 135."
Happy contractors, happy landlords, happy property managers.
Join PayProp