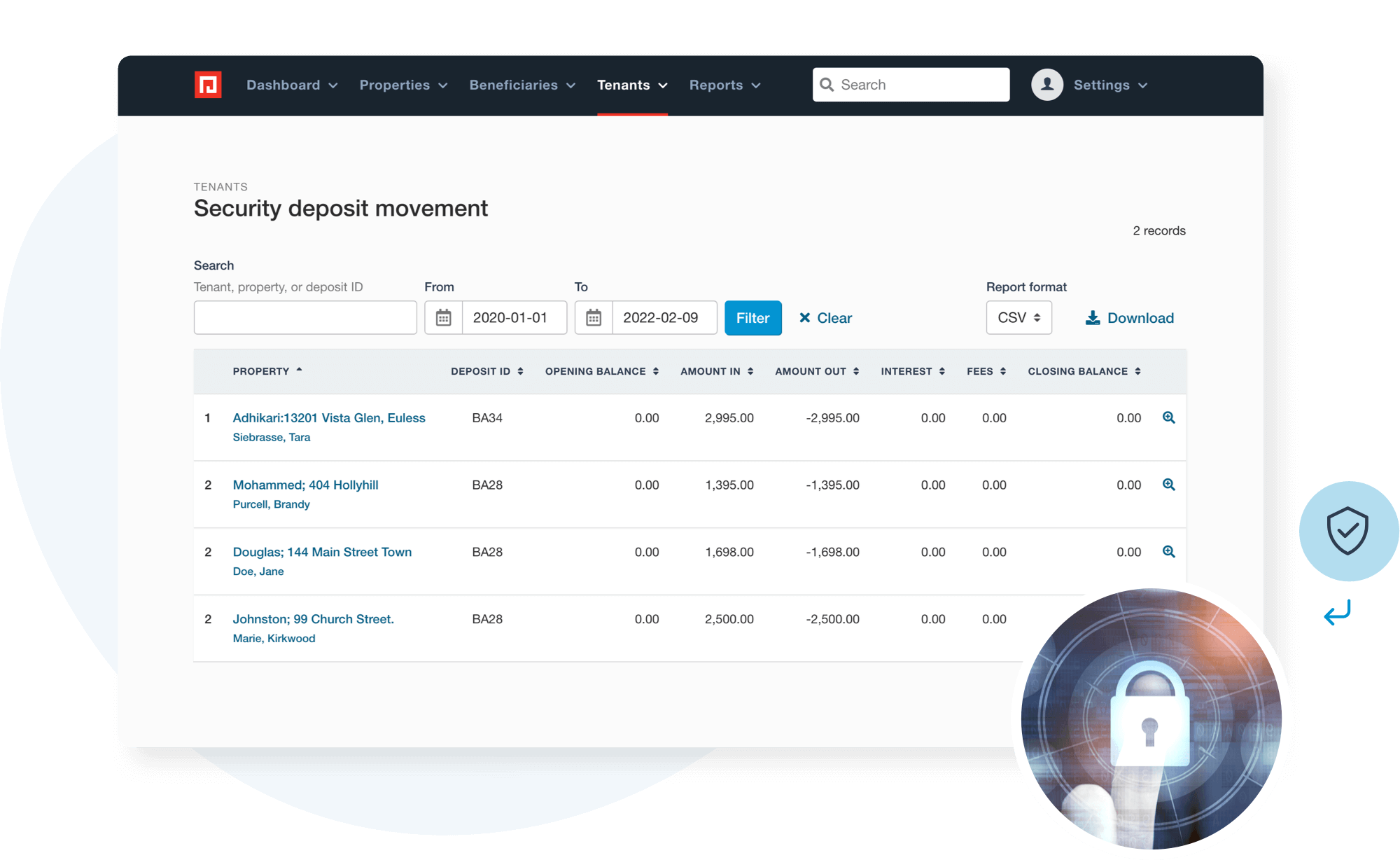 Secure and compliant
Holding client deposits with PayProp could not be safer. The trust account deposit environment is fully compliant with local laws, and our bank-integrated account structure lets you, your tenants and owners see all deposits held and interest earned in real time.
Escrow made easy
Keep money for your landlords. PayProp lets you keep a completely separate landlord float for repairs and maintenance. At any time, agents and owners can get a live view of money being held and what it is spent on.