Collect & pay out rent faster
PayProp automates property management so you can focus on growing your business.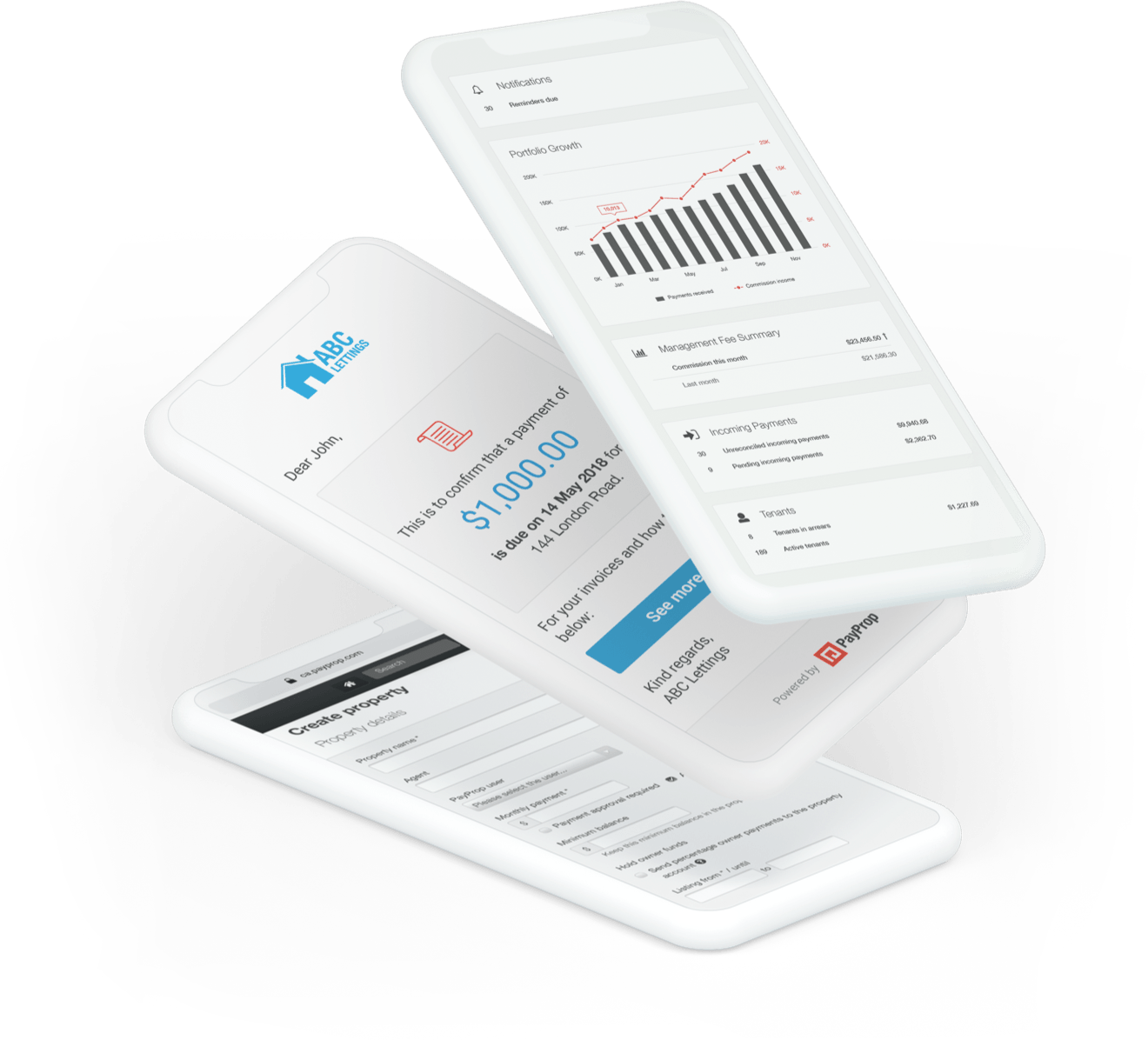 Thousands of property management firms around the world use PayProp.


PayProp combines accounting, banking & portfolio management in a single platform.
Bank integration lets you stay on top with real-time arrears management.
Pay from fully-reconciled trust accounts.

Shannon Lesky
PADRentals
"Before PayProp we spent a lot of time collecting rent... since PayProp our work has been cut in half."

Ximena Davidson
East Vista Management
"Before using PayProp we had about 30 – 50 landlord clients, after we started using PayProp we've grown to 135."

Pascual Candia
Venecan Property Management
"PayProp has helped me grow my portfolio by providing me with extra time to dedicate to other parts of the business."